Kitikmeot Inuit Association
Back River Gold Mine – Impact Assessment Peer Review
The Kitikmeot Inuit Association required expertise in the review and evaluation of the Environmental Impact Statement draft guidelines, baseline information and impact assessment of the proposed Back River Gold Mine.  The project was located in southwestern Nunavut, approximately 520 km northeast of Yellowknife and 75km southwest of Bathurst Inlet.
Our consultants evaluated the adequacy of the Project's draft and final environmental impact statement's socio-economic related information requirement guidelines, baseline information, impact assessment and socio-economic management plans. Through this review, weaknesses or gaps in information were identified and requests were made for more information from the proponent in order to better reflect and protect the interests of Kitikmeot Inuit on behalf of the Kitikmeot Inuit Association.  Additionally, recommendations were made to address review issues and bolster management plans to reflect the community's social, economic and cultural rights, values and interests. The technical review process involved working closely with the Kitikmeot Inuit Association's Lands and Environmental Department as well as other inter-disciplinary technical review team members.
Project Impact
The independent technical review of the mine project's environmental impact statement supported the Kitikmeot Inuit Association to understand and evaluate the key issues and interests associated with the socio-economic components of the proposed project and to put forth information requirements and conditions to the proponent and Nunavut Impact Review Board that would reflect and protect Kitikmeot Inuit social, economic and cultural interests.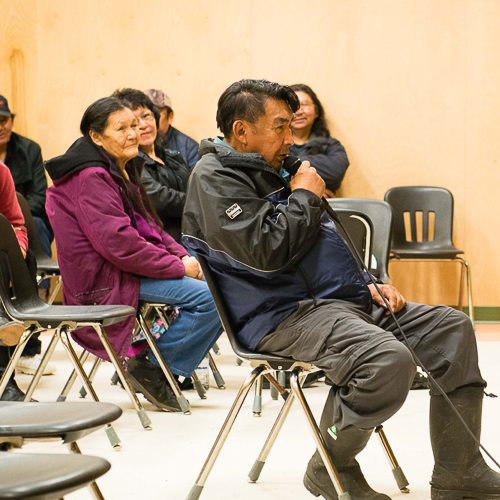 Magnetawan First Nation
Land Use and Occupancy Study
Want to know more about what we could do with your community? Let's chat.