Prosperity.
Stewardship.
Jurisdiction.
Protectors of the Land: Wasauksing First Nation Water Protectors
Client communities served
A Simple Start, A Brave Mission
Shared Value Solutions came into existence back in 2012 with a very clear mission to create a positive change in the world through our work to support Indigenous self-determination.
SVS Mission: We have an unshakable commitment to a land where all peoples can reach their full potential, share prosperity, and uphold their rights. All of this begins and ends with healthy lands and waters. In the spirit of collaboration, respect and friendship, we work alongside visionary leaders and their communities to fulfill these commitments.
SVS in it's early stages of development. Pictured on the right- founders Scott, Laura and Nichole at one of many  brainstorming sessions.   
Here's how we work to fulfill the commitments of our mission: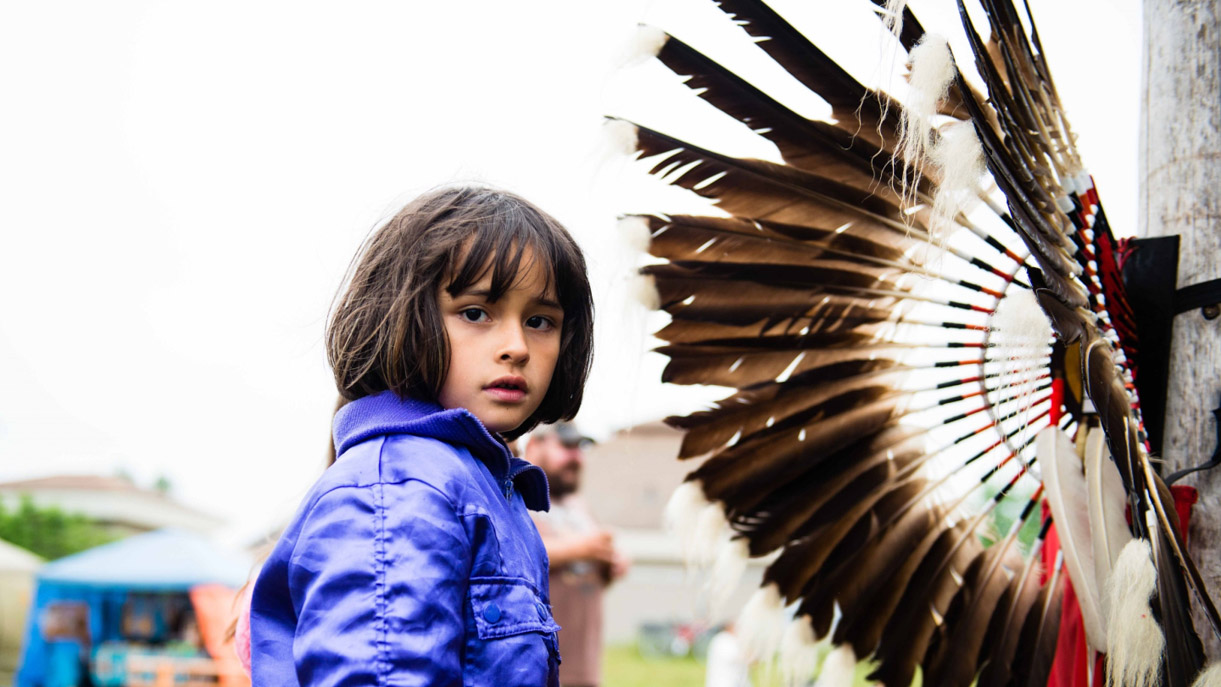 Impact Driven
What impact have we had in the communities we have partnered with?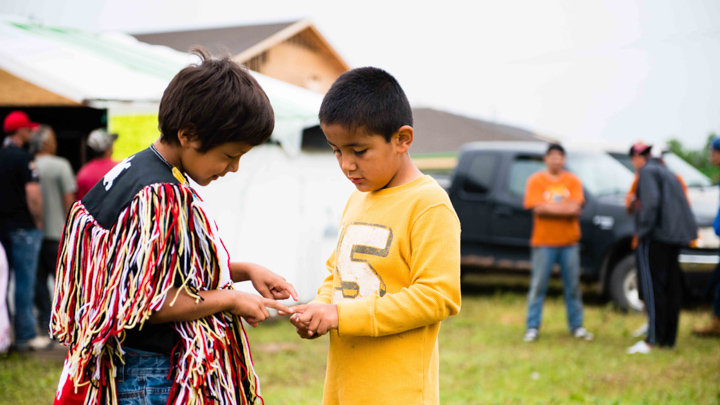 B Corp Certified
What does it mean for us to be a certified B Corporation?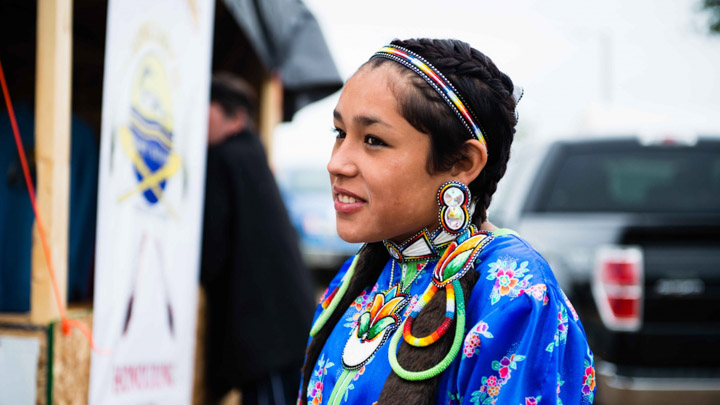 Reconciliation Focused
What have we done as an organization to move the dial forward on Reconciliation?
We work towards our mission of a land where all peoples can reach their full potential, share prosperity, and uphold their rights in three main ways:
OUR WORK
Every project we do must support our client's goals – as they define them. We begin each project with those goals in mind and evaluate its success through that same lens.
We're working with [Decade Impact] to better understand the impact of our work through the lens of the [Theory of Change], and to define it through trackable metrics so we can continually improve on what we do – stay tuned for details.
Please explore our [services] to understand the full breadth of impact our work supports.
Project examples – choose three.
CONTRIBUTIONS OF TIME, SKILLS, AND KNOWLEDGE
SVSers are always ready and willing to lend a hand! We have a long track record of volunteering for initiatives both close to home and in our partner communities.
# hours over past decade (if number tells a good story)
[Link to volunteer policy]
Recent examples:
Links to blog post examples in 2021: Six Nations' Chiefswood Park Great Canadian Shoreline Cleanup, Katie's work with the Remember Me: A National Day of Remembrance initiative, Creak clean up with Grand River Metis Council
We amplify Indigenous voices and successes, and share our skills and knowledge in many forms.
FINANCIAL CONTRIBUTIONS THAT SUPPORT INDIGENOUS BUSINESSES, EDUCATION, AND INITIATIVES
Indigenous procurement: We are committed to buying Indigenous across all aspects of our business, from event spaces and service providers to Indigenous design and technology firms. We also delight in promoting Indigenous businesses through our popular [holiday gift idea blogs].
Example of procurement in action: The 2022 SVS Summit was held at [Chiefswood Park], owned and operated by Six Nations of the Grand River. We enjoyed catering from xx, facilitation from xx, and xx gifts.
[SVS Procurement Policy]
Certified member of the [Canadian Council for Aboriginal Business]
Scholarships for Indigenous students entering environmental and xx fields:
Indspire scholarship [link to further info on website about our scholarship]
University of Guelph – Masters in Environmental xx **is this a yearly thing?
Indigenous Initiatives that support the goals of prosperity, stewardship and jurisdiction: **can we find a quick way to sort this? What will we support? Also, is the figure a compelling one for 10 years or not?
We baked our mission into the very DNA of our organization by writing the inclusion of the environment and society into the decision-making framework of our shareholder agreement to become one of Canada's very first [B Corps]. Every xx years, we undergo a rigorous recertification process with the aim of improving our scores in everything from x and x to x.
What we do and who we are as a company must always support reconciliation. Period. In our work, we call out and seek to change the structures and systems that have for so long discriminated against and disadvantaged Indigenous Peoples of Turtle Island.
In our own house, our commitment is to continually examine our processes, policies, and methods to find ways to improve our contributions towards reconciliation. Beyond the actions described in the previous sections, here are some of the ways we put our commitment to reconciliation into action.
RECONCILIATION IN ACTION:
Increase Indigenous Representation: In line with our 2021 strategic plan goals, we now have representation at all levels of SVS – from the [Board – new web page] and management team (both our [CEO] and [COO] are Indigenous women) to our consulting and operations teams, and we actively work to attract and retain top talent [link to Indigenous Hiring and Retention Policy].
Amplify Indigenous Voices: Our editorial team creates social media campaigns that amplify Indigenous voices, cultures, truths, experiences, and world views.

Campaign examples [all with images, links, blurbs]:

#Women Crush Wednesday (#wcw) celebrates Indigenous women
Mohawk Mondays/ Language Mondays highlights Indigenous languages
#TRC Tuesdays campaign pursue the truths of Indigenous experience as per the [Truth and Reconciliation Report's Calls to Action]
Indigesteam campaign celebrates Indigenous professionals in the sciences and arts to inspire youth
Celebrating Indigenous Creators – posts on businesses, artists, writers, musicians and more.
Share Knowledge: Through blog series and free [eBooks], we share both our community partners' project successes, experiences, and wisdom to inspire others, and our technical experience and knowledge such that others might build on what we've learned.

Visit our growing [eBook library]. The entire eBook catalogue is also available through the University of xx's online library
Sign up for the Talon – our biweekly funding opportunities round-up for Indigenous Nations and news digest from across Turtle Island

Create Dedicated Space: SVS's Reconciliation Circle was born out of our commitment to the TRC Calls to Action. As a company, Call to Action #92 is a place we can directly put our efforts. The circle is a place for both Indigenous and non-Indigenous team members to gather and share ideas to influence the culture and operations within our company, and to hopefully influence other companies with our examples.
Learn and Hear the Truth: The Reconciliation Circle has created opportunities for our whole team to learn the truths that must be heard and understood before reconciliation can truly move forward.

Examples:

Virtual tour of the Mohawk Institute
Lunch and Learn Series
Woman who came and did those sessions with us…?
Huddles – like the Mohawk language huddle, etc.
[Reconciliation Bingo]
Create the Conditions for Indigenous Ownership: From day one, it has been a part of SVS's vision to become Indigenous owned.
No Results Found
The page you requested could not be found. Try refining your search, or use the navigation above to locate the post.