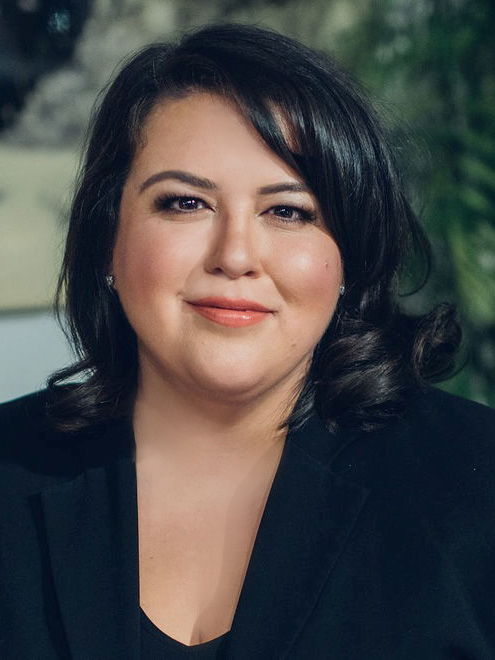 karen.restoule
@sharedvaluesolutions.com
Karen Restoule
Senior Strategic Advisor
Karen is passionate about empowering Indigenous Nations to chart their own paths to success — on their own terms. She believes the road towards greater prosperity comes through full economic participation and self-determination. "Indigenous communities and businesses are open for business, as long as that business is handled respectfully and equitably," Karen writes in a recent article for thehub.ca. "Canada can learn from and draw on the proven strength, resilience, and persistence of Indigenous peoples to inform its economic path forward."  
Karen's leadership style is grounded in the Indigenous values she was raised on: empowerment, family and community, equality of opportunity, and local government. From a long line of entrepreneurs in Dokis First Nation, a small yet very mighty Ojibwe community in northeastern Ontario, she is known as a results-driven leader with a relational approach, for her innovative thinking, and for her ability to identify novel approaches to new and legacy challenges.
Karen is co-founder of BOLD Realities, a non-profit organization that strives to build stronger relationships between industry and Indigenous communities by convening discussions and developing tools to help build understanding. In 2018, they partnered with TakingITGlobal and Canadian Roots Exchange to launch www.whose.land, a web-based mobile app designed to equip users with information about Indigenous territories.
A graduate of the University of Toronto and of the University of Ottawa's French Common Law Program, Karen was inducted into the Faculty of Law's Honour Society in 2014 for using her legal education as a foundation for making a significant contribution to society. She was named Public Policy Forum's 2018 Prime Ministers of Canada Fellow and was the recipient of CivicAction's 2018 Emerging Leader Award.
Prior to joining SVS, Karen played a key leadership role in modernizing administrative justice as the Alternate Executive Chair and Associate Chair at Tribunals Ontario. Before that, she was the Director of the Justice Sector at the Chiefs of Ontario where she worked with Indigenous political leadership to build consensus and develop strategies to advance policy solutions to justice issues. 
Karen serves on many boards, including the Banff Forum, Canadian Club Toronto, and Journalists for Human Rights. As a member of the advisory board for Cisco Canada's Connected North, she provides input and strategic advice on the sustainability of this leading program that uses technology to enhance educational outcomes in northern remote Indigenous communities. Karen is a regular contributor to thehub.ca, an online news outlet whose goal is to "reorient popular debate in Canada towards the big ideas that will capture and propel us collectively towards a future of growth, dynamism, and human flourishing."
Outside of professional commitments, Karen enjoys spending time with family and friends at home in Dokis First Nation.